WordPress vs Website Builders
WordPress vs Website Builders – our review
Creating and maintaining a website is the first step in laying a solid foundation for a business, and it plays an important part in its growth and promotion. WordPress or other website developers can create a website. WordPress first appeared on the digital market in 2003. Since then, a number of marketers have utilized WordPress to promote their business by creating visually attractive websites. However, as e-commerce has advanced, various different website builders have also played an important part in establishing and constructing distinctive websites.
Comparison WordPress and Builders:
It is difficult to identify which of these two platforms is the best option. We've included a quick comparison of two platforms to help you choose between them.
The essential factor to remember is that the process of developing a website for construction or professional growth is completely different and need a unique viewpoint.
Web developers are recommended to construct websites for small businesses or private affairs. However, web developers may not be the ideal solution for a well-developed and established organization with clear objectives.
A site designer has set fees and some limits that Marketers dislike. Another disadvantage of web developers is that they control the websites, and marketers can only obtain a subscription to the website and cannot reclaim it.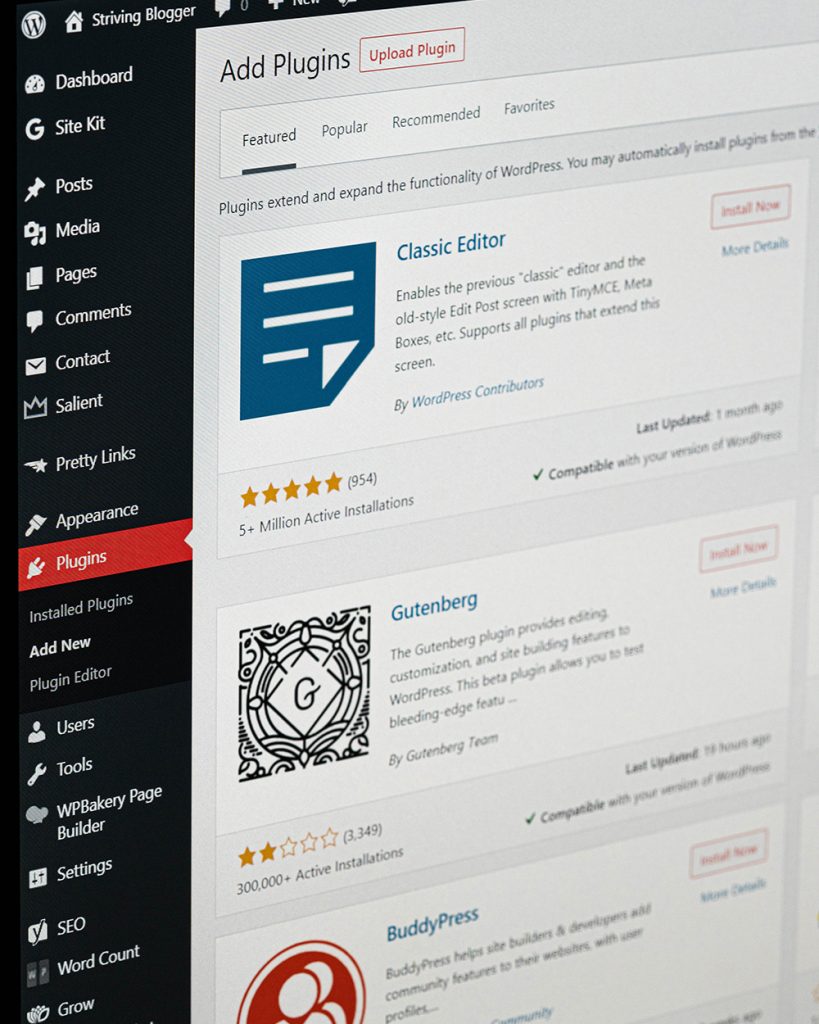 WordPress Websites – Benefits
WordPress is a customer friendly platform that values the requirements and preferences of its clients. Furthermore, no specific programming skills are required for developing and creating websites. Despite that web builders design a website which are least viable to editing and are altered completely with only minor changes. The designing styles and features of the website are also limited. However, both the platforms have a specific development team fortress programming and updating the websites.
Word press is a CMS system which provides accessibilities to various extensions and plugins including distinctive functionalities and editing skills. The accessibility of these operations is restricted for website designed by web developers.
The flexibility of WordPress sites is remarkable. As it can accommodate amendments according to the clients' preferences and requirements. The addition of content in these sites is quite easy using admin dashboard. The customer can modify a certain website with the help of libraries offering fifty-two thousand plugins.
The sites constructed by WordPress are receptive and approachable. These websites can be easily created and programmed on any portable electronic device including smart phone or laptops.
The sites formed by WordPress are flexible and reasonable. The features of these sites make WordPress sites stand out. These websites are viable to editing and amendments which acquires an access to the customers. Although the price of web developers is a bit less, but features are limited. In contrast to that WordPress websites are high in price but are more authentic and editable.
WordPress websites are significantly more extensive and have a number of functionalities which web developers lack. They are notorious to develop high quality websites without investment of extra resources and time.
Our team involves the development of websites on CMS WordPress. If you are looking for free consultation and discussion about how to make you products appealing, we are pleased to provide you our services at IT help studio.