How to Order a WordPress Website ?
How to order a website in our company ?
To assist our clients, comprehend our approach, we at IT Help Studio would like to provide you the chance to become more acquainted with each phase of our process before ordering a WordPress site. When the website is ordered, understanding the project and the client's needs, in our opinion, is the first step, followed by ensuring that the finest technology is employed. Starting with the right habits improves our capacity to not just meet but also surpass expectations.
For each project, we follow a six-step process:
Ordering a website – Consultation:
The first step prior to order a WordPress site is to consult with someone. Clients regularly contact us after having a bad experience with a web design agency or freelancer. This is usually due to a lack of collaboration or discussion prior to the commencement of the project.
At the IT Help Studio, we take the time to properly discuss your project with you before proceeding with any formal agreements or order the website. Understanding your objectives, your company's standards, and your ultimate aims is critical to ensuring that the solution we build or construct not only meets but, ideally, exceeds your expectations.
The project brief is a further round of consultation. It's a means to provide information in a concise summary that will list the project's goals, parameters, key outputs, checkpoints, and time-frame. Taking the time to prepare a thorough project brief aids in understanding the demands of each client and better fulfilling the project's mandate.
Web design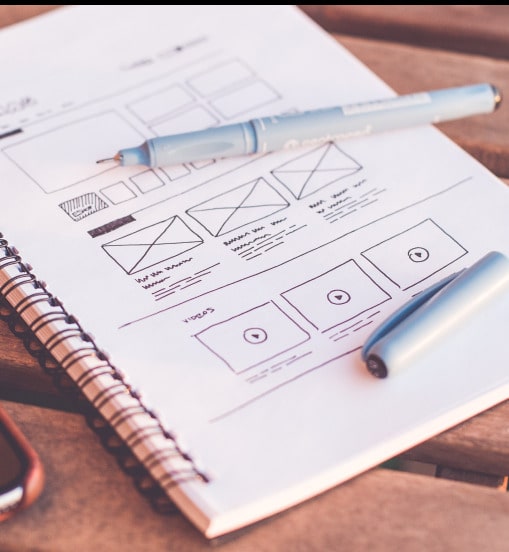 There are several phases involved in the building of a WordPress site. Before setting up a website, our designers first assess the needs of our customers. Then, we collaborate to create a complete sitemap for the project. This normally comprises us creating a sitemap document explaining the page and content arrangement of your whole website. After we and you have agreed on the structure and hierarchy of the site, we begin by defining the main components, calls to action, promotions, and information modules that are necessary.
It's not an issue if we need to make changes to the designs we've produced. We will continue to collaborate with you to fine-tune the designs until you are satisfied that we can move forward and begin creating the website.
Website Development
At this point, our developers are doing what they do best: writing new code, testing it, and building a clean, lightning-fast website. We make every effort to ensure that the code we write works consistently on all modern software, guaranteeing that your end product looks and acts the same on modern hardware and browsers.
Read more about Web development service.
Testing and bug Fixing
This stage involves analyzing your web application or website for problems before it goes live and becomes accessible to the entire public. Web testing evaluates the speed, compatibility, security, and usability of a website or web application.
We have a professional staff of testers at the IT Help Studio, and each ordered website is manually tested using major browsers, devices, and standard screen resolutions.
Read more about Software Testing service
Ordering of Websites in IT Help Studio – see the video
The penultimate stage – Website Launch
We will test your newly ordered website on various browsers, operating systems, and mobile devices before launching it.
We'll optimize it for quick loading and make sure all of the plug-ins are up to date. We upload the site to Google Search Console and submit a new sitemap to guarantee that Google can easily index it.
Maintenance and Support
The final stage of the project is maintenance and support. We will send you our user handbook. It shows you how to use and maintain your website.
Furthermore, our IT Help Studio team will call you to double-check that everything is in working order, and then we will move you to one of our regular support plans to guarantee that your website is properly maintained in the long run.
If you've gone through the whole design and development process with us, you already know how to order a WordPress website and the degree of attention we put into every aspect of your project.